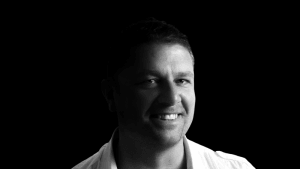 Creating a Great Place to Work
Ultimately, businesses will almost always ask the question: is it worth spending all the money just to keep my team members happy? As a CEO myself, my immediate answer will always be, 'yes!' The bottom line is – businesses want to make money; they want to be profitable. And one of the key factors for sustainable success is working with a committed, dedicated, and satisfied team of people and creating a healthy workplace culture.
It has taken 12 years, and plenty of lessons, to get the formula right with our international Marketing agency, ZINC. But quite simply, turning any workplace into a great working environment boils down to five, crucially important steps.
Step 1: It has to come from the heart
If you create a positive environment where the right people are encouraged to develop and extend themselves in ways that matter to them, they will love coming to work, and in turn, produce a high quality of work that not only generates a healthy profit but ensures the company's sustainability as well.
One of the biggest problems with the way many corporations operate is the obsession with status and symbols. Who gets the fancy title, the big corner office, that premium car spot? These elements create office politics and get in the way of people being able to get along with one another and work well together to reach good outcomes. That was the first decision I made when we founded ZINC: abolishing unnecessary pursuits traditionally used to motivate people. There are no titles, the office is open-plan, and I think we're one of the few marketing businesses that do not operate on any commission structure.
It's strange that companies hire people to fulfil a role, and then use commission structures to incentivise them to perform well in that role. When you claim to hire some of the brightest minds in the industry, would they not then take advantage of that structure to their own benefit?
I believe the most important ingredient in the workplace culture is trust. It's the glue that binds us all together. If I can't walk through the front door trusting the team members I work with, then that's not a place I want to work. Once trust is established (& this is not easy), a company is able to remove a whole lot of things that tend to make team members unhappy, such as stringent rules and protocols.
 Step 2: People Power: not just an HR issue
Creating the country's best place to work may be one of my life's missions, but I certainly didn't embark on this journey on my own. I am fortunate enough to work in a company where every team member understands and works towards the same goal, creating a workplace where each of us gives our all, and share in the successes as a team.
Our hiring process takes longer than many other companies, but it is only to ensure the perfect 'fit'. But even then, we still sometimes get it wrong. When this happens, you need to recognise it quickly and make changes to fix it.
The series of interviews begins with an initial screening by our recruitment partner, followed by an interview with the person hiring for the position, and then a skills interview.  A culture interview is next, conducted by members of the company that the candidate will not work with. The culture interview isn't about the role, but to find out if the candidate will fit into the ZINC culture, as well as the Prominate Global culture we are a part of. Once hired, the new team member does not work on a project or come in contact with a client until they have completed a structured induction program. This is to get them up to speed and comfortable in the company, and also to feel like part of the team from the get-go.
This method of recruitment certainly takes more time, effort and cost at the start, but looking long-term, we spend less on re-training, re-hiring, and a general loss in productivity that comes with high staff turnovers. Considering ZINC's exceptionally high staff retention rate of 93%, we must be doing something right.
Step 3: Sharing values for long-term success
Directing a business's focus away from profit alone and instead toward creating a "sharing value" is a more sustainable way of ensuring a company's long-term success. After all, doing business and running a successful company does not have to be a zero-sum game, where in order for one party to succeed, another needs to take a hit.
This 'Shared Value' principle involves distributing value that is created for all stakeholder groups – including rewarding team members when the company enjoys success, but similarly, sharing in the pain when times are tough. For example, during the Global Financial Crisis in 2007, I delivered news to the team that the company wasn't doing well, and we had two options: cut everyone's pay by 10%, or be forced to let go of three staff.
The vote was unanimous: all staff agreed to take a 10% pay cut in order to protect the teammate next to them.
This passion and dedication are rare to find in a workplace. It proves how important it is to have the best people with the right passion, skills, and values, and – crucially – to treat them fairly. Reward your team when things are going well. At ZINC, our team has an on-site gym, breakfast & lunch daily, additional leave based on their time with ZINC as well as a host of other advantages. However, rewarding teams isn't a constant part of the mix- it has to be earned and a mutual understanding needs to exist between you and your teams to make this work. At times we scale back some of the team member rewards as we have not been creating the necessary level of value to sustain some elements of our benefits program. It's a flexible structure built on trust.
It may come across a very simplistic way of looking at it, but if you do the right thing by your team, they will nearly always do the right thing by you.
Step 4: Corporate Social Responsibility: not just a token gesture
The term 'corporate social responsibility' is a phrase that's become so overused, it's almost meaningless. When it comes to deciding how your company gives back to the community, instead of following the crowd, return to the drawing board and find something that resonates with your business purpose, team and values. For example, we apply the Shared Value concept to other stakeholder groups beyond ZINC team members. We think about how the value we're creating in the company can be shared with the wider community in a positive and impactful way.
Look at the communities that your company operates within: think about every touch-point and footprint that your company leaves, and identify meaningful ways to make a positive impact and difference. I call this a 'social levy'.
At ZINC, we are proud supporters of the Cambodian Kids Foundation (CKF), a not-for-profit organisation that sustainably pulled a village in Cambodia out of generational poverty. We send a team over to Cambodia each year to participate in Mission Cambodia (Mishcam). Programmes we've been involved in include safe housing, building a school for quality education, a medical centre and the opportunity for children and their families to thrive in a secure, enriching environment.
In building this long-term partnership with CKF, ZINC's team know that their contributions have a direct and positive impact on these villagers' lives, and lifting families directly out of the poverty cycle. While the work the team does in the office is fantastic and results in great successes for ZINC, profit is not the bottom-line. It can't be. Most people are not motivated by profit – so learn what motivates your team and provide them with the opportunity to do that.
Step 5: Learn from the best
Whether you work for a large company with thousands of employees around the world or own a small business with four employees, the principles of building a great workplace culture remain the same. They apply to a workplace of any size or industry.
Admittedly, it will be a challenge attempting to implement new values into an existing business that already has its own set of protocols, processes, and its own culture. The larger the scale, the harder change will obviously be. So, introduce the changes by rolling them out within a smaller high-profile team or division. Take the time and effort to get the process right, figuring out what works for that particular group of people, and provide metrics to demonstrate what you're doing. You can then introduce those processes across more teams and divisions until it merges completely with the existing workplace culture.
If the business you work for or run is new, you can start with a clean slate and build the company based on meaningful, sustainable values. Pick up life lessons and inspirational tips along the way, and don't be afraid to look to others, often outside your industry for guidance. And it's not just the Googles and Apple's of the world making a difference. Companies like Swiss, Intrepid Travel and Atlassian that are basing their company fundamentals not solely on profit alone.
Finally, a personal inspiration that has kept me determined in building my dream workplace is my Dad and his life philosophy. He was not a complicated bloke but he taught my brothers and sisters and me to always try to leave a place better than when you first found it. A simple concept, but one that takes the great character to live out.
Written By Peter Cleary
CEO of Prominate Australia and Board Member of Prominate