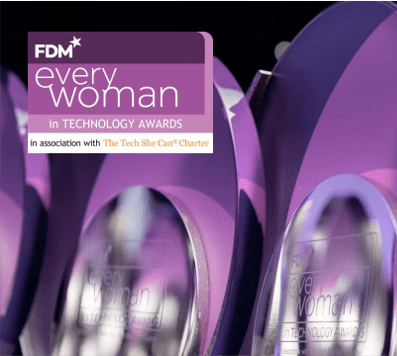 We are fortunate to have partnered with Everywoman, a fantastic organisation dedicated to connecting and empowering women in business across the globe, providing them a platform to share, inspire, learn, and engage.
Everywoman create a platform for industry experts who truly want to see women at all stages in their career to flourish, by providing advice, experiences and mentorships through speaker events, mentorship and training programmes.
Everywoman recently hosted a fantastic Women in Tech virtual event that encompassed roundtable, networking and speaker sessions. Each were led by trailblazers in the tech industry, sharing thought provoking content and life-changing experiences.
Our Global CEO, Sarah Daniel talked about the emerging trend of consumers choosing brands that are authentic, transparent, and fighting for a higher purpose and how organisations, big or small, all play a role in being part of that purpose-driven change. Understanding that it is the human-touch element to any product, service, or campaign, is what truly matters.
We were grateful to be part of a powerful event and to learn from the fantastic women who attended. Thank you to the organisers at Everywoman, who are really helping to pave the way for a better future.
For more information, get in touch now.
Written By: Priya Pancholi