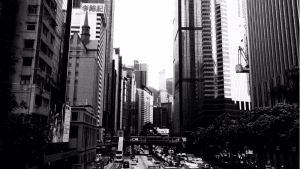 By Sarah Daniel
Global Client Services Director
Last week 50 of our global market leaders gathered in Hong Kong for the exhibition and our quarterly get together.
We reviewed our key successes, new ventures on the horizon and discussed in detail our many happy clients. Here's a sneak peek of what was discussed:
Our 70+ offices are keeping busy on multiple global campaigns for our lovely clients, including: Castrol, Pepsi Co, Coloplast and Siemens to name a few
We have already managed to save our clients more in the first quarter of this year than the entire of 2016!
With hard work and dedication, we are winning global tenders …(we're afraid that we can't tell you who at this point, top secret stuff)
Globally we have added 15 new strategic hires to strengthen our business
Our interactive internal platform is launching next month to streamline our global conversations, ensuring real time client responses and global initiative sharing
Our shiny new business name comes complete with brand tools and innovation to place us as number one in our field globally
Prominate is going from strength to strength and we couldn't be prouder! Our future is dazzlingly bright, leading the way with innovative and cost saving solutions.
Stay tuned for tender wins as and when we can tell you, we may be playing it cool for now, but rest assured we'll be screaming from the roof tops when we can!
If you would like to know more, get in touch with us now and let's see how we can help you promote effectively.