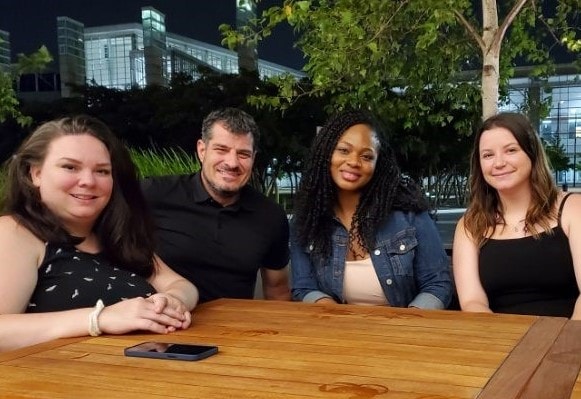 It felt great that after so long we were able to attend an in person show on July 13 and 14, the ASI Show in Chicago.
This show is typically the second largest industry show and features the Counselor Awards dinner (which was still held virtually this year) and the launch of many suppliers' new fall/winter items.
Although the show was relatively steady and small in terms of distributors walking the show (due to the current pandemic) it presented a great opportunity to have face-to-face conversations with suppliers and other industry colleagues. We were able to have meaningful discussions about Prominate and our global model.
The Prominate Atlanta team all attended the show; both strengthening existing relationships and establishing new ones. Through the new relationships, our team identified some additional strategic partners that would meet the niche needs of some of our clients. We also worked with current preferred vendor partners to start developing our fall/winter merchandising plans.
On a more personal level, the show gave our team the opportunity to spend quality in person time together. We capitalized on the time to have strategic planning sessions, walk the show floor as a team, and to bond over a few meals. Having the chance to get together for a few laughs (and some delicious Chicago Deep Dish pizza) always strengthens a team and this time also served as a bit of a celebration of the team's perseverance over the past year.
With this first large in person industry trade show, hopefully we are seeing a start of the return to "normalcy" (whatever that will look like moving forward) for our business and the world as a whole.
Written by: Keith Amen
CEO of Prominate Atlanta