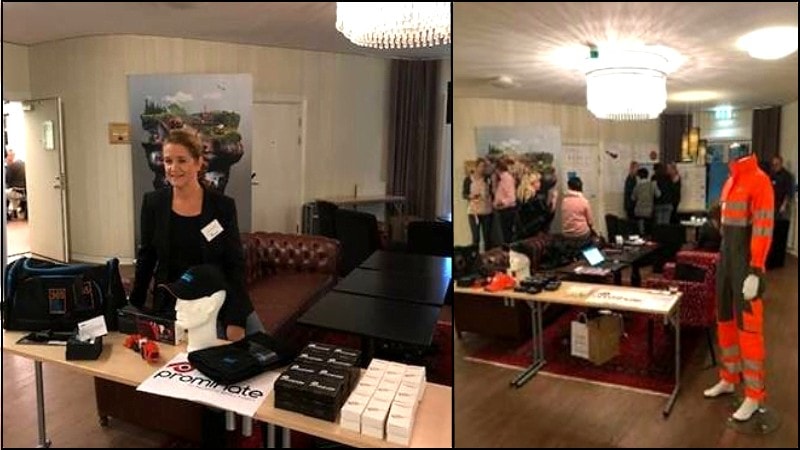 By Lena Rafstedt
Regional Lead – Sweden
Our Swedish client, Sandvik, held a three-day SMRT conference where we seized the opportunity to promote the new Sandvik webshop and introduce Prominate offerings to their teams.
We were set up outside their conference room where we showcased our model KEN to display workwear coverall, products and workshops we are in the process of building.
We were approached by approximately 70 communications managers from SMRT, all intrigued about this exciting project that will be hosted in the new webshops. We explained to them the process, the products and the end results we are expecting. We received good feedback from all that approached us and particularly impressed with how we are going to arrange the set up and implement 8 local webshops. We ensured that they all had local Prominate contacts for any queries or information.
They all made us feel a part of their happy big Sandvik-family, told us several times that they were so happy to see us and were excited to see the end results in our new project.
I think they were even more excited to receive our Prominate Powerbank's together with small Prominate chocolate boxes. They went like hot cakes!
The activity was a huge success and we were ecstatic to receive such amazing reactions and responses from the teams that have travelled from all over the world.
We are excited to go on this journey with our clients and look forward to the end results.
Find out more on projects we have worked on with clients and get in touch.