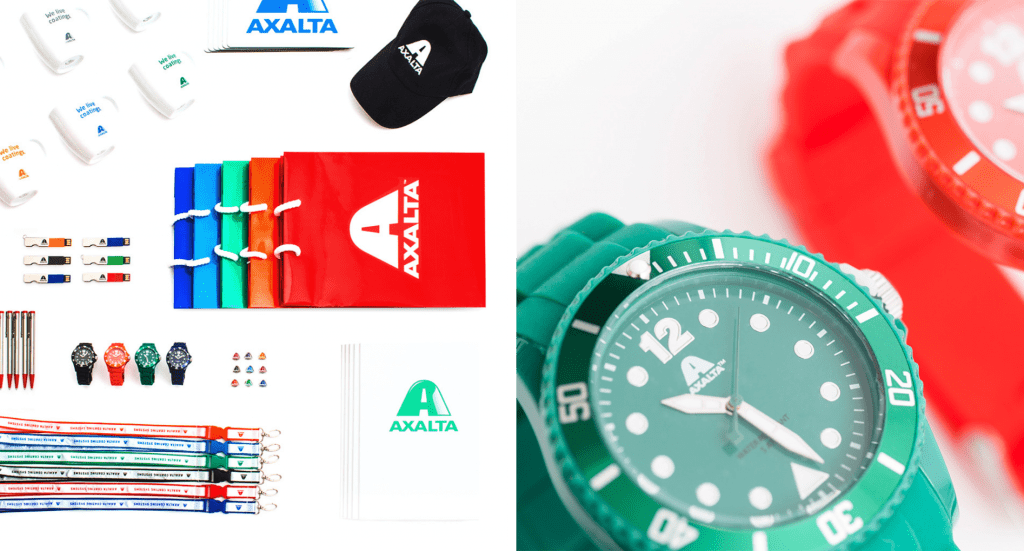 The Brief
Axalta is a worldwide leading supplier of liquid and powder coatings produces and sells coating for the automotive industry and finishes for industrial purposes as well as coatings for interior designs. Prominate has been appointed to help the client resolve the brand consistency issues across regional offices. The client required global support for promotional materials, print, and POS across 9 different brands. We have also been asked for consultancy advice on efficient running of their global supply chain.
The Solution
We have provided the client with 12 regional web-shops with regional Punch-out, under one global brand umbrella. 19 new product were launched in 19 countries simultaneously and welcome kits were rolled out for all customers internationally. We have managed to reduce the existing warehouse stock ad eliminated nearly all buybacks.
Today Axalta has 35 plants and 120 000 customers all over the world, 4000 of which are distributors. 45 training centres in several regions keep clients and distributors in the loop about all the innovations in regards to their promotional programs. We have put in place dedicated teams to ensure internal communications and web-shops run smoothly.