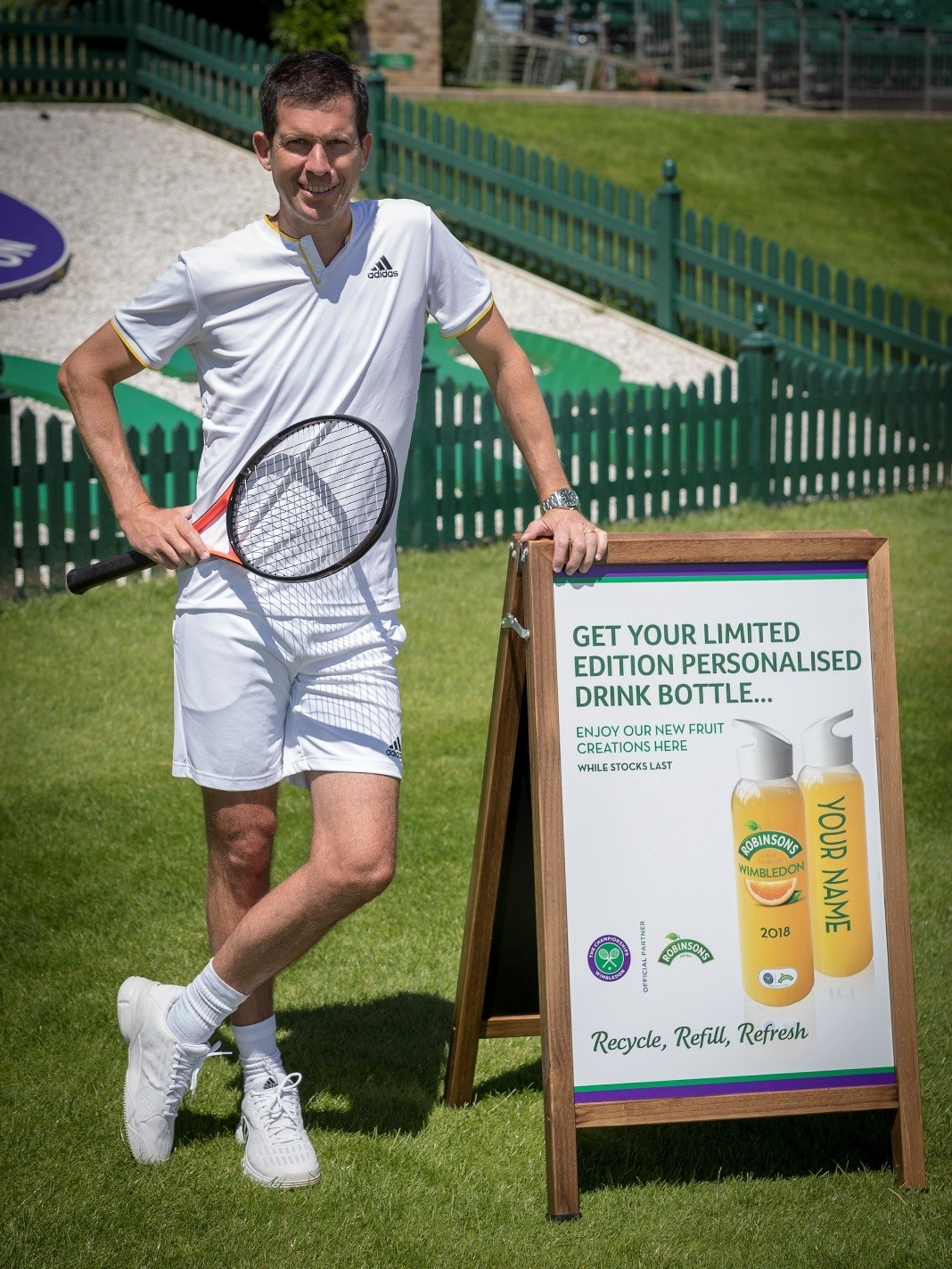 The Brief
Robinsons' is the No.1 GB squash brand and is owned by the Britvic Plc. They have been sponsoring Wimbledon as the official soft drink partner and taste of The Championships for the 83rd consecutive year. Prominate UK were given a brief to develop a product which would meet client's sustainability objectives for £1m  engagement marketing campaign whilst driving footfall to the Robinsons Cafe at The Championship Wimbledon and, in line with their focus on wellness and hydration.
The Solution
Having conducted extensive market research Prominate UK came up with a concept of a personalised recyclable bottle – a simple yet, essential product, which additionally will help the client to maximise reach in an innovative way that provides cost savings against traditional ATL activations. The provision of reusable drinks bottles to consumers at Wimbledon is part of both Prominate and Robinson's ongoing commitment to tackling plastic pollution.
Prominate UK supplied all the bottles and employed a printer onsite at Wimbledon for the duration of the tournament, so consumers could purchase a personalised bottle with Robinsons Wimbledon co-branding using an App which we developed, and which created a mobile push notification upon order completion for the consumer to collect the product. Additionally, Robinson's ran a social media competition where consumers could win a personalised bottle and TV adds featuring Tim Henman, which reached over 4 million views.
The campaign achieved 3.6k competition entries on social media, over 400 winners of personalised bottle on Facebook alone and over 4000 bottles were delivered throughout the campaign. Through offering on-site personalisation service, Prominate UK managed to drive footfall to the Robinsons Café at the Championship – the demand for the bottles meant that a daily quota was enforced to ensure enough supply was available for the duration of the Championships.